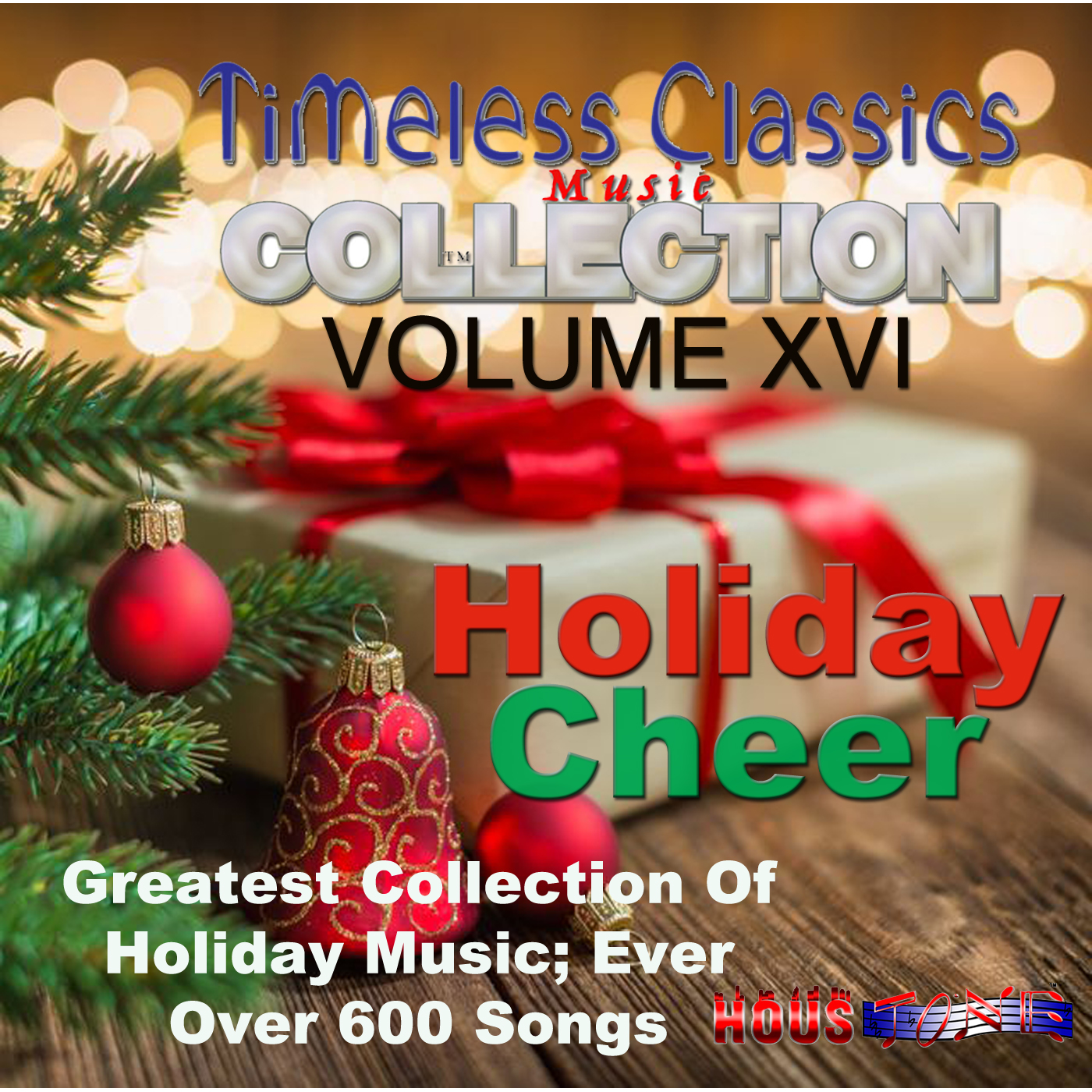 Press Release
By: Jake Mitch Redding
November 29, 2019
HousTone Records Making A Difference By Promoting And Distributing Music Therapy One CD/Play List At A Time.
Houston, TX – Announcing the new volume of music therapy from The Timeless Classics Music Collection, "Volume XVI "Holiday Cheer" is the "Greatest Collection Of Holiday Music Ever 600 Songs plus" says Marc Gordon, Waiting Room USA Magazine
After creating the library, shearing the music was the catalyst for producing the Volume XVI "Holiday Cheer" album, with everyone's musical taste in mind, says HR's promotions; Over 100 different artist performing all genres of Pop, Country, Jazz, Classical, Rock, Religious, and Soul Holiday Music, available for streaming at. www.HousToneRecords.com
Holiday music has grown in popularity year after year and is the perfect tool to set the Holiday atmosphere for everyone at your special gatherings. Enjoying broad versions of favourite holiday songs creates the mood and good feeling we all seek throughout the holidays and is the perfect therapy for all types of the "Lonesome Holiday Blues". It easy to find the perfect songs simply just search the "Holiday Cheer" online playlists by, Genres, Artist or for your favourite Song.
A recent study by the Mayo Clinic and other studies have found that music can provide emotional and behavioural benefits for people with Alzheimer's disease and several types of dementia and mental related issues. The study states, "Musical memories are often preserved in Alzheimer's and other mental disorders and memories because key brain areas linked to musical memory are relatively undamaged by these related diseases and disorders." Mayo Clinic
Because digital music platforms allow our platform to provide access to HR's vast library of Holiday music to do our part in increasing its popularity around the world. Unlike Other Digital Music Platforms, HousTone Records Only Distributes Album Play-List, (No Singles or Hard Copies). HR CD's And The Timeless Classics Music Collection Are Only Available By Downloads are Streaming, for review, sample, purchase are a comment on any album, play list is other products; Registration is required.
Our core mission is to provide a wide diverse filmier but unknown music platform source outside the norm and generally what is available on mainstream platforms. "If you are seeking music are artist streamed and played over and over and if that's you then TCMC may not be the platform you enjoy, but you properly do know someone that the music as therapy, will benefit," says General Manager, Sirron Kyles
Timeless Classics Music Collection's Volume XVI "Holiday Cheer" subscribe download the app, or scan the QR Code to www.HousToneRecords.com, and start enjoying this wonderful collection.
HousTone Records Making A Difference By Promoting And Distributing Music Therapy One CD/Play List At A Time.
About HousTone Records
Key elements if artist is interested partnering with HousTone Records they must agree to record/provide two well known cover songs any LP/ Play list are CD released. This allows HR to market unknown up-and-coming artists in a comfortable format to be judged by fans for the talent they have, based on music the listeners already know.
Contact
To learn more, please contact:
HousTone Records
PO Box 8305
Houston, TX 77288
Phone: 713-866-4009, 281-605-9299
E-Mail: [email protected] Website: www.HousToneRecords.com
Facebook: https://www.facebook.com/Houstone-Records-285802868106305/
---