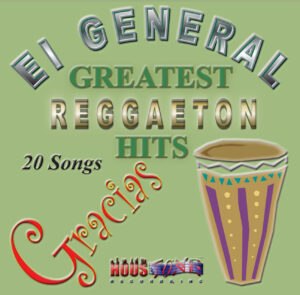 Gracias,El General Greatest Reggaeton Hits  (Re-Mastered) From Houstone Records
English
Gracias, another in a series of Houstone Records CD releases that focus on re-introducing vintage artist too today's music enthusiast; which we know you will enjoy, appreciate and add other El General music to your play list. Gracias, the Title Of El General Greatest Reggaeton Hits new CD Release, was inspired by the ever-growing enthusiasm for all types of Latin music around the world,
El General (born Edgardo A. Franco) September 27, 1964 in Rio Abajo area of Panama City, Panama; His mother Catalina decided to move New York in pursuit of a better life for her and her kids. He was 12 his interest in Jamaican Dancehall style music was all he listen too, he decide that he wanted to be a singer rapper. From there he, began writing songs, creating beats and performing as a DJ at reggae shows, recording and taping his appearances.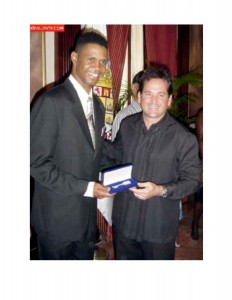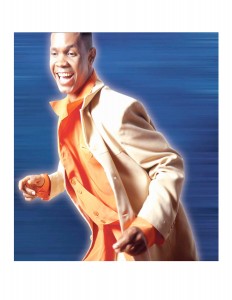 He distributed and sold tapes, use them for marketing; one of his promotions, give tapes to bus drivers, asking them to play the tapes bus during their daily routes. A politician running for Mayor heard his music asked El General to create a campaign song for him. When he won, the new Mayor gave credit to his campaign song, "it played a major part in helping him become Mayor", he said.
To express his gratitude, the Mayor awarded him a scholarship to study in the United States, New York City, where Edgardo united with his mother. His degree plan was to study business administration and received a degree in Business Administration. Being a professional accountant was not his calling after graduating, his real passion was music and decided to start a singing career.
El General considered being the Father of Reggaeton, (Spanish Hip Hop) allegedly the first performers to write and perform Spanish Dancehall Reggae concerts and recording. Jamaicans and the people of Panama have long shared enjoyed music and entertainment relationships. Jamaicans help build the Panama Canal, and in the mid seventies the Jamaican workers introduced, Reggae to Panama.
One of the key elements in working with all artist at HousTone Records is the artist must agreed to record two well known cover songs per CD. This allows many up and coming artist to be judge by fans for the talent they have, from the music listeners know. From these selections we select songs that match the theme and release them as part of our marketing plan.
---