About Us
about
HousTone
HousTone Records: Making a difference by Promoting and Distributing Music Therapy One CD at a Time!
In February 1972, Sirron Kyles, Rudi Garcia, Aubrey Dunham, Sondra Staley and Rita Houston, launched HousTone Records & Productions in Houston, Texas. From the start, our Mission Statement has been to: Improve the odds of artists in Houston, Texas, and their music. Since Then HousTone Records Mision Has Expanded To Also HousTone Records Making A Difference By Promoting And Distributing Music Therapy One CD At A Time.
Since then, it has expanded to assisting acts from around the world and getting exposure for great music, regardless of when it was released.
If you are an artist interested in getting in touch with us, you should know a key element for all artists looking for requirements to submit material to HousTone Records is 25% of your submission must be well-known cover songs, in order to be considered by our A & R department.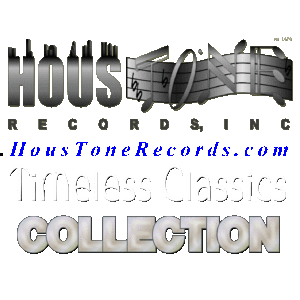 What We Do
HR developed a new platform, with the ultimate goal of re-branding our company and improving our original mission, while still maintaining the core values of the Founders, and at the same time extending our service worldwide. Our new brand is all about The Timeless Classics Digital Music Collection, the key to the next level of promoting an artist´s music.
HR provides through our associates, HousTone Publishing and Master Minds Management Group, other management and public relations services to insure that each client can benefit from our creative methods, in order to advance their career.
HousTone Records Making A Difference By Promoting And Distributing Music Therapy One CD At A Time.
Comments from a customer after searching for songs on the net that she believe her mother a baby boomer would remember she found www.HousToneRecords.com's Timeless Classics Vol. X, Album Extended Jams CD Play-list after reading the article listed below,
"Once I put the ear bugs on her and turn the iPod on, my mother started listening and her demeanor changed, her eyes got bigger and she smiled and started to sing the words, it made my heart swell with of joy seeing her responding acting like her old self; Thank You." June
A recent Mayo Clinic's study found that music may provide emotional and behavioral benefits for people with Alzheimer's disease and other types of dementia. "Musical memories are often preserved in Alzheimer's disease because key brain areas linked to musical memory are relatively undamaged by the disease", the study states.
HousTone Records Making A Difference By Promoting And Distributing Music Therapy One CD At A Time.
History
Texas has been a diverse musical scene for a very long time: Rock, Gospel, R & B Jazz, Tejano, Blues, Rockabilly, Classical, Reggae, Country and more have been around for decades. The original location of the label in the Museum district of Houston, included an all-purpose recording and rehearsal studio. When the label was launched, it was one of the first independent labels that used Major Labels to distribute its products. Tropical storm Allison in 2001 destroyed most of the original masters, but through hard work and perseverance, we have recovered and re-mastered most of our lost catalog.
During the seventies and eighties HousTone Records released singles and LPs by many artists, including Lighting Red, Aubrey Dunham & Luncinda Williams, Pango Band, Donna Nash, Eterniti, Annie R and a host of others. In 1976, HousTone records released Beautiful Beige, originally written for Stevie Wonder, prior to his serious bus accident, which sold over 10000 units mainly overseas.
From 1990 to 2000, HousTone Records released EJs Gospel Reggae; Sadko Russian Folk Classical Orchestras, Sadko Opera; Waking Up The Dream by Errol Black Woods; Now I am Singing the Blues by Aubrey Dunhams; It´s True by MK Shines; Storm´s Storm Live; Cuban Television Ballet Company´s Fusion 2000; Bob Marley Festival Live 3 Volumes Compilation 1990-1998; Beautifully Drowned by Madman Justice; Classic Lullabys by Diana Walker; and others, which are still selling around the world today. In 2010, HousTone Records released Timeless Classics VOL 1 Revamped: 18 all time million selling songs recorded by many undiscovered artists from around the world.
Now Its All About HousTone Records Making A Difference By Promoting And Distributing Music Therapy One CD At A Time.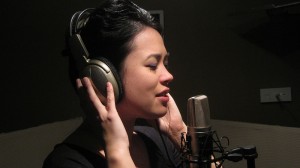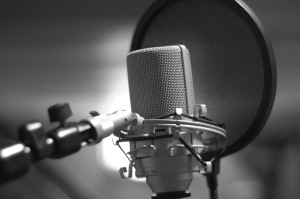 HOUSTONE RECORDS
One of the key elements in HousTone Record´s processing, selecting and distributing artist´s products, is that the artist agrees to record at least two well known cover songs for every CD that HousTone Records releases. This allows the artist´s music, to be judged by fans for the talent they have, from music they are already familiar with. Timeless Classics Revamped is the first cover release that includes music from many of the artists and recordings that HousTone Records had previously released.
HousTone Records does not accept unsolicited material. Artists can submit a request to have 3 songs reviewed, and one of the three must be a well known cover song. Submit requests by e-mail only.
HOUSTONE RECORDS: MAKING A DIFFERENCE BY PROMOTING AND DISTRIBUTING MUSIC THERAPY ONE CD AT A TIME!
Thank You
General Manager