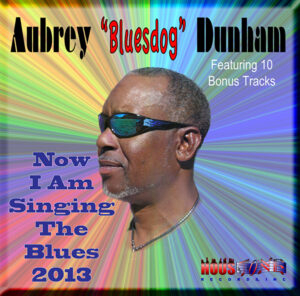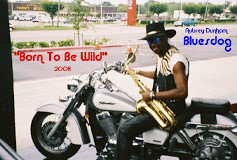 HousTone Records Announces The Releases Of Now I Am Singing The Blues 2013 on November 5th, 2013
Now I Am Singing The Blues 2013 (originally released as a six song CD in1994), will feature 10 previously Un-released songs, No Skull, No Bone, I'M The Blue's Dog Baby, Blues Dog Boogie, Born To Be Wild Part II and six other extended versions from the original released CD. If you are into Roadhouse Blues, Blues Rock, and Jump Blues or just enjoy the Blues, then you must add this new CD to your collection.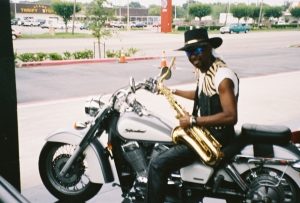 To play and perform the Blues you have to understand and appreciate the origin of the Blues genre. Today, Aubrey "Bluesdog " Dunham (RIP 2019), one of the best Blues acts of his time, has that understanding.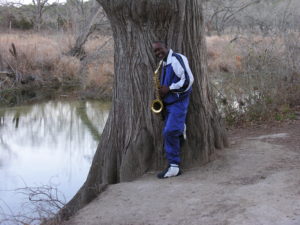 After working for more than two decade around the World including his home town's of Houston, Texas and Baton Rouge, Louisiana with some of the best known Legends in the field of Blues music, "The Texas Tenors" "Johnny Clyde Copeland" and others, Aubrey elected to go out on his own.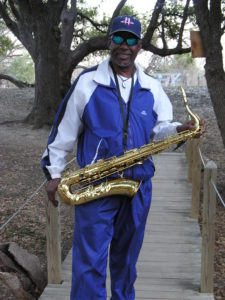 His CD's, [success]"Now I am singing the Blues 1994 Release" [/success]and[success] "I Feel your Love Tribute to Johnny Clyde Copeland"[/success] has been on the top of the Blues charts in Europe, Japan and across the US for twenty years.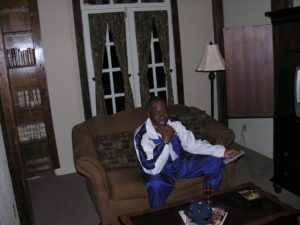 His hits, "I used to be a Dog" and "Catch up with the Blues" solidifies that, His Saxophone playing style dazzles audiences with full gritty, bouncy sounds that is fun and funky inspiring fans to jump and dance. "The Bluesdog " Is the Saxophone playing dog, of the Blues!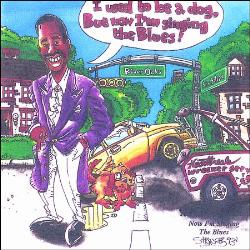 ---