Description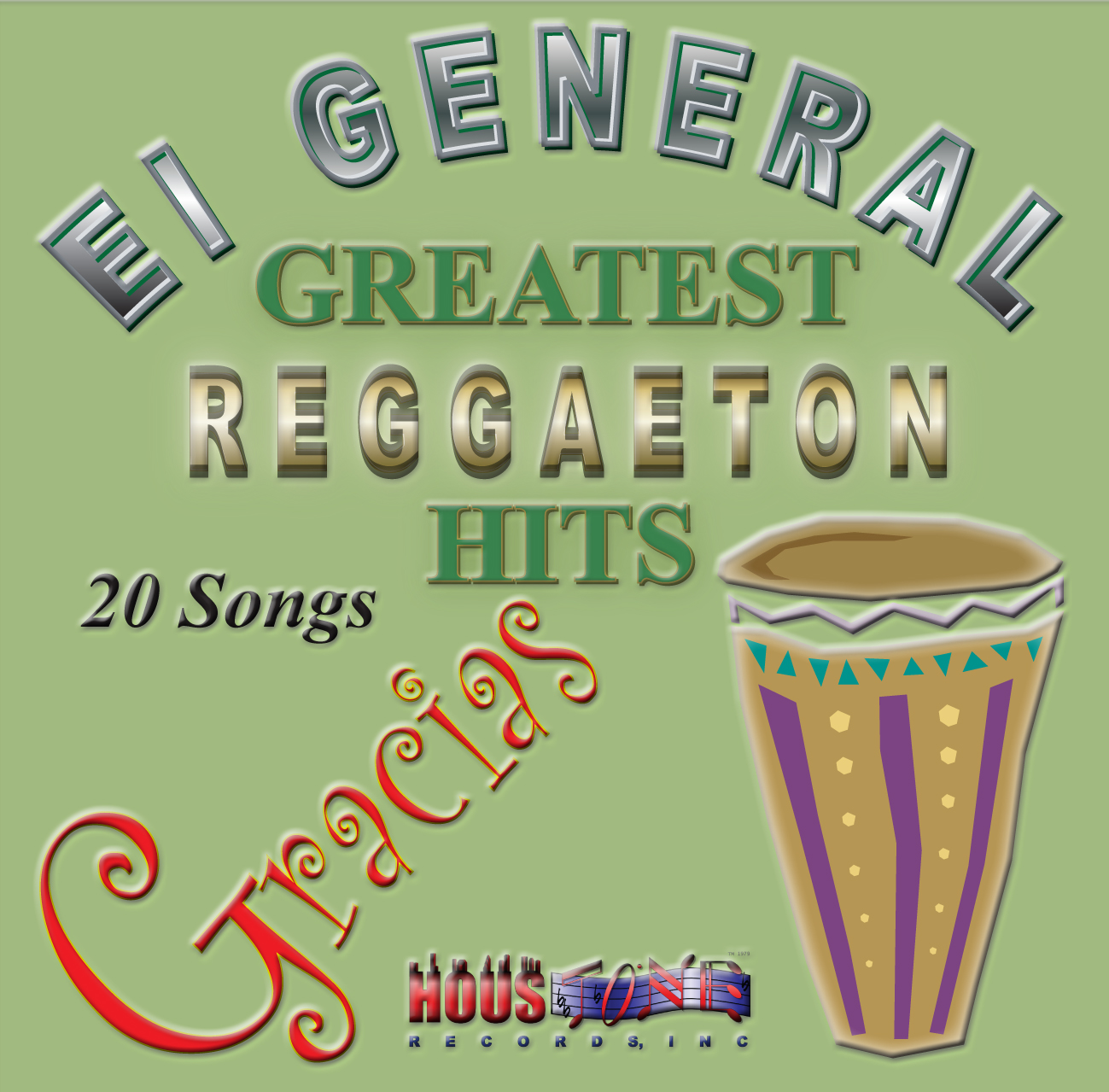 Gracias, El General Greatest Reggaeton Hits – Re-mastered Release Announcement
By: Hazel Fulton
March 1, 2019
Houston, TX – Gracias, El General Greatest Reggaeton Hits is another CD release by HousTone Records focusing on re-introducing vintage artists to today's music enthusiasts.
We know you will enjoy and appreciate El General Greatest Reggaeton Hits and will even add it to your playlist. The title of Gracias, El General Greatest Reggaeton Hits was inspired by increasing enthusiasm for all types of Latin music around the world.
El General was born Edgardo A Franco on September 27, 1964 in the Rio Abajo region of Panama City, Panama. His mother left for New York in pursuit of a better life. When he was 12, El General developed an interest in Jamaican Dancehall style music and it was the only music he listened to. It was then that he decided to become a rapper. El General began writing songs, creating beats and performing as a DJ at reggae shows; he recorded and taped his appearances.
He was a great self-promoter and marketed himself by distributing and selling tapes. One of his promotions involved giving tapes to bus drivers and asking them to play the tapes on the bus during their daily routes. A politician running for mayor heard his music and asked El General to create a campaign song for him. When he won, the new mayor gave credit to El General's campaign song, "it played a major part in helping me become mayor," he said.
To express his gratitude, the Mayor awarded El General a scholarship to study in New York City, where Edgardo reunited with his mother. Although he received a degree in business administration becoming a professional accountant was not his calling. His real passion was music so he started a music career.
El General is considered the Father of Reggaeton (Spanish Hip Hop) and is considered one of the first performers to write, record and perform Spanish dancehall reggae concerts. Jamaicans and Panamanians have long shared a symbiotic musical relationship. Jamaicans helped build the Panama Canal and in the mid-seventies Jamaican workers introduced reggae to Panama.
About HousTone Records
One of the key elements when working with HousTone Records is that the artist must agree to record/provide two well-known cover songs per each CD released. This allows HR to market unknown up-and-coming artists in a comfortable format to be judged by fans for the talent they have, based on the music the listeners already know. From these selections, we choose songs that match the theme of the release and include them as part of our marketing plan.
Submittal Guidelines
HousTone Records does not accept unsolicited material. Artists must request to submit three songs for review. One of the three songs must be a well-known, million selling cover song. Artists may only submit a request by e-mail but a HARD COPY PROMO PACKAGE must be sent only by regular mail. Once we review an artist's material we will make our decision and notify artist by e-mail.
HousTone Records: Making a difference by Marketing, Recording and Distributing One CD at a Time!
Contact
To learn more, please contact:
PO Box 8305
Houston, TX 77288
Phone: 713-866-4006 and 281-605-9299
Email: [email protected]
www.HousToneRecords.com
Facebook: https://www.facebook.com/Houstone-Records-285802868106305/
###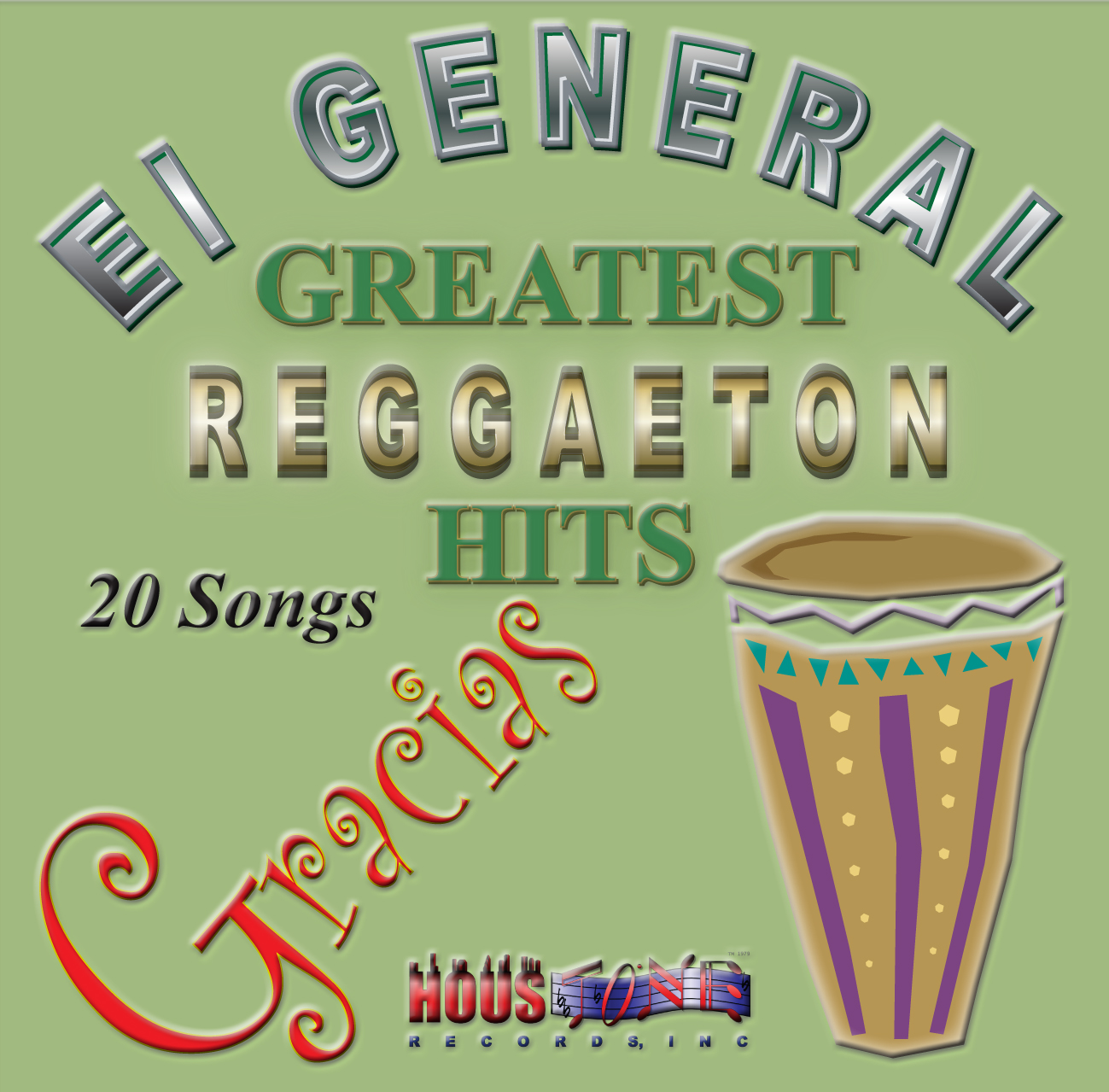 | # | Title | Song | Duration | Artist |
| --- | --- | --- | --- | --- |
| 1 | Te Ves Buena | Your browser does not support the audio element. | 03:35 | El General-Edgardo Franco |
| 2 | Muévelo | Your browser does not support the audio element. | 04:05 | El General-Edgardo Franco |
| 3 | Rica y Apretadita | Your browser does not support the audio element. | 04:20 | El General-Edgardo Franco |
| 4 | Banana | Your browser does not support the audio element. | 04:13 | El General-Edgardo Franco |
| 5 | Plato | Your browser does not support the audio element. | 04:11 | El General-Edgardo Franco |
| 6 | Tu Pum Pum | Your browser does not support the audio element. | 04:21 | El General-Edgardo Franco |
| 7 | 7Latinos a Ganar | Your browser does not support the audio element. | 04:06 | El General-Edgardo Franco |
| 8 | La Chicas | Your browser does not support the audio element. | 03:52 | El General-Edgardo Franco |
| 9 | El General-Edgardo Franco9Mentidosa | Your browser does not support the audio element. | 03:41 | El General-Edgardo Franco |
| 10 | Baila | Your browser does not support the audio element. | 03:41 | El General-Edgardo Franco |
| 11 | Rico | Your browser does not support the audio element. | 04:17 | El General-Edgardo Franco |
| 12 | Funkete | Your browser does not support the audio element. | 04:11 | El General-Edgardo Franco |
| 13 | Vomos | Your browser does not support the audio element. | 04:35 | El General-Edgardo Franco |
| 14 | General's Mic | Your browser does not support the audio element. | 03:52 | El General-Edgardo Franco |
| 15 | Bumpin | Your browser does not support the audio element. | 03:25 | El General-Edgardo Franco |
| 16 | Caramelo | Your browser does not support the audio element. | 03:47 | El General-Edgardo Franco |
| 17 | Tu Soden (Mix) | Your browser does not support the audio element. | 07:58 | El General-Edgardo Franco |
| 18 | Perezosa | Your browser does not support the audio element. | 03:50 | El General-Edgardo Franco |
| 19 | Samba Hey | Your browser does not support the audio element. | 04:04 | El General-Edgardo Franco |
| 20 | Robi-Rob's Boriqua Anthem | Your browser does not support the audio element. | 08:58 | El General-Edgardo Franco |
| 21 | RLas Chicas (Merengue Version) | Your browser does not support the audio element. | 03:53 | El General-Edgardo Franco |