Description

Beautifully Drowned by Madman Justice Re-release Announcement
By: V. Perod
January 12, 2013
Houston, TX – Madman Justice Texas Blues Rock With An Edge Biography:
During the late eighties and nineties, Houston was a hot bed for great rock bands releasing new CDs. King's X, Carolyn Wonderland, Galactic Cowboy's, Blue October were all getting a lot of notice and airplay, both locally and around the country, including Madman Justice whose CD was possibly the best of them all.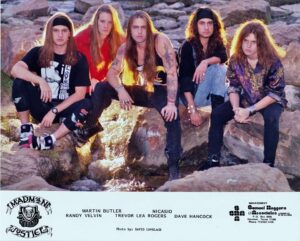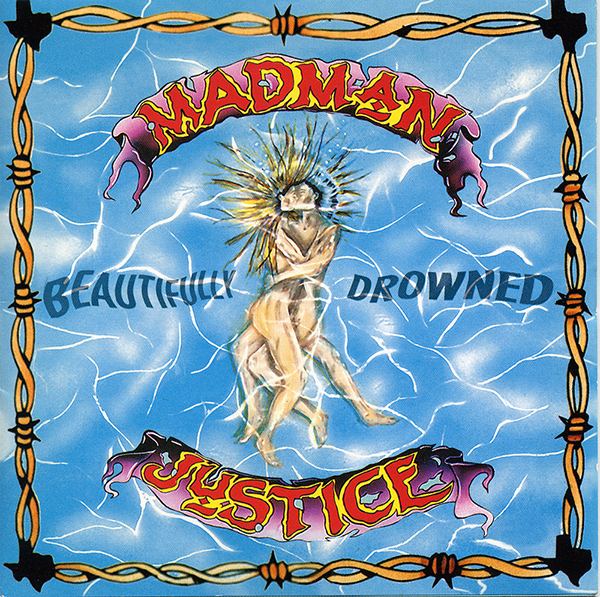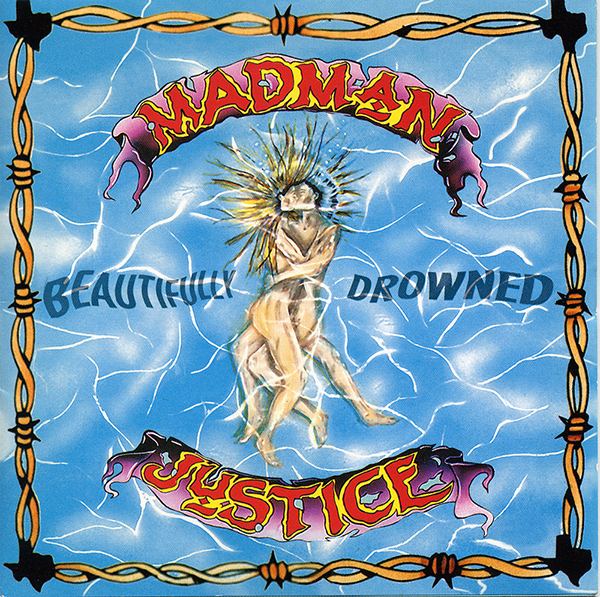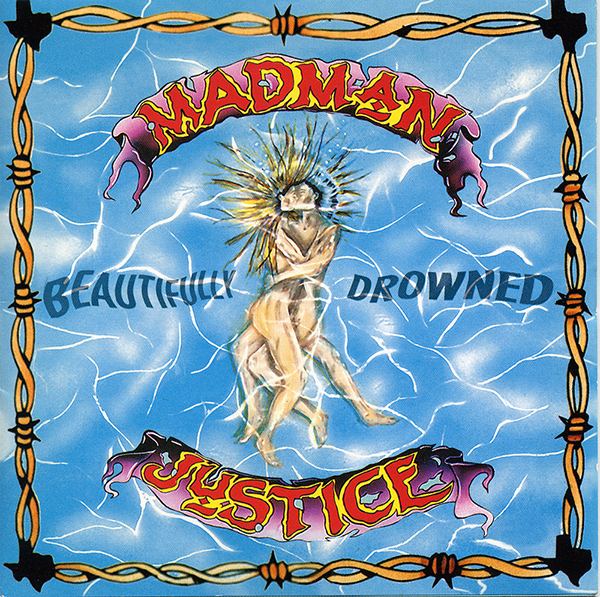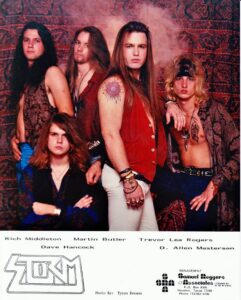 Beautifully Drowned, the title of their first and only CD to date was released in October 1997, on HousTone Records. This 10-song CD was on the verge of propelling the group to the next level when the band members decided to part ways.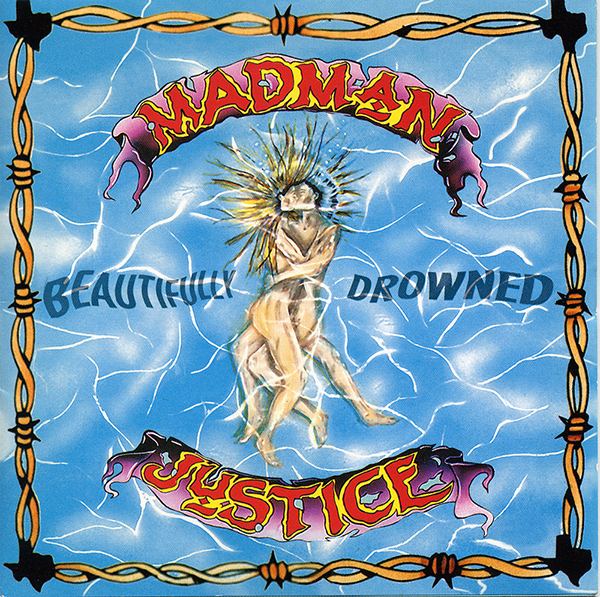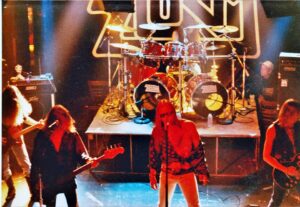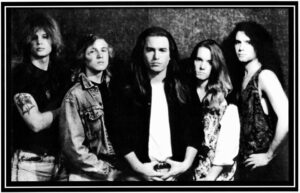 Five veterans of the Texas music scene founded the band in Houston in 1988. At that time they were known as Storm. The name Madman Justice came about as a result of conflict with another group who had already released a CD under the same name. The Houston group had been around longer but elected to settle the dispute and use another name, Midnight Circus, when performing but only for a short time.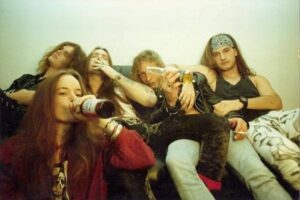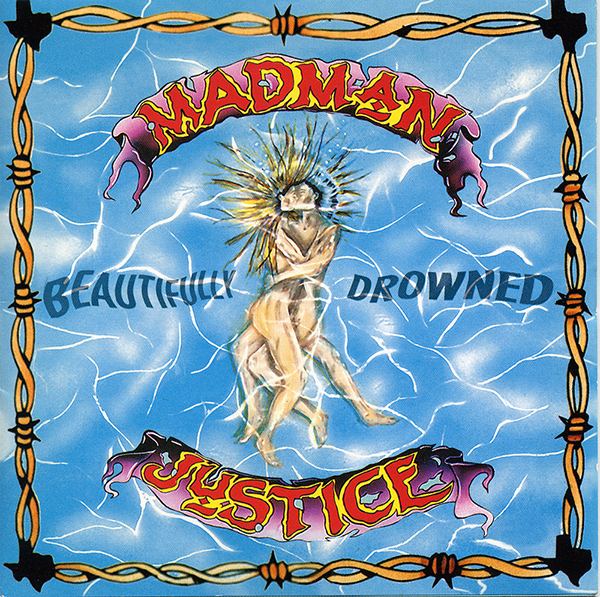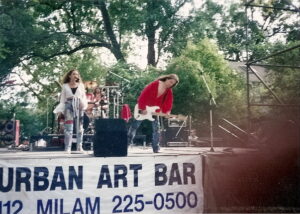 Trevor Lea Rogers and Martin T. Butler, the leaders of the band, decided on a new Band name, Madman Justice, mainly because of the name dispute. (Trevor who was the lead vocalist left the band shortly after the name change due to differences regarding the direction the band was heading. The songs Texas and We're Through were also written by Trevor.)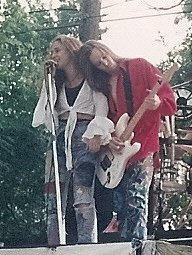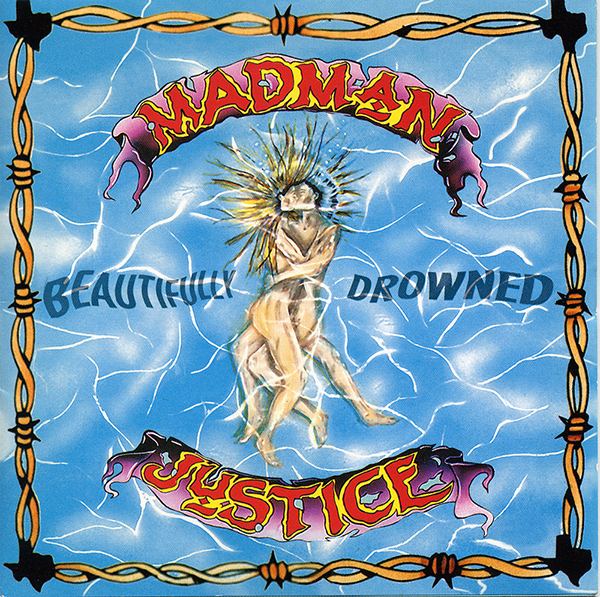 The varied tastes, backgrounds and influences that characterized the group's sound have been categorized as Texas Alternative Blues Rock or Texas Blues Rock With An Edge. Regardless of the words used, you will never get to experience it, until you listen to the CD.
Lead and rhythm guitarist Martin T. Butler's influences come from the roots of Rock-n-Roll classics such as Eric Clapton, Dickey Betts and Carlos Santana. Self taught discipline and an amiable personality comes through in his strong, relaxed playing style. Martin, who can solo with the best, also uses his rhythms to fill any song with ease. His solos on Ain't No Sunshine, Silent Rage and Rhythmic Round make it worth getting the CD.
David Handcock and Terry Matula both played bass with the band at gigs and on the CD. David pays homage to Victor Wooten, Jaco Pastorius, Flea and Jack Bruce and has more a laid back style of keeping a groove, while Terry 's exposure to bass comes from Steve Harris, Stanley Clark, John Paul Jones, and Tom Hamilton and is why he likes the funk style of playing bass.
The energetic Mike Medina started playing drums from at 10 years old because it seemed natural for him to pick it up. (Mike replaced Randy Velvin who was the group's original drummer in the late eighties). Mike would like for people to know him by his style, which is influenced by John Bonham and Joey Kramer of Aerosmith; no doubt you will hear their influence on the CD. Randy's solo on Silent Rage if you like drums is a must to hear.
The band selected a woman, Stevie Muree as their new lead singer. They were not looking for a woman lead singer when they were looking to replace Trevor, but Stevie's strong gritty sultry voice left no doubt that she could be the one they needed to make the band's journey complete.
Stevie Muree on lead vocals, rhythm guitar and flute brought the band to new horizons; and some say she reminded listeners of some of the great voices of rock – a little bit of Janis, a mix of Ms. Nicks blended with Patty Smith – Just great stuff. Just listen to her on Whipping Post, Crystal White Snow and Trees, hell the whole CD, and you will swear you are listening to hints of many different great rock singers. Stevie learned her craft well!
The Band may release another CD or they may get back together who knows. I am just thankful they made Beautifully Drowned. The CD is available online at Apple iTunes, MP3tunes, MSN Music, MusicNet, Muze, Verizon Wireless and Sony Connect
About HousTone Records
One of the key elements in working with any artist at HousTone Records is the artist must agree to record/provide two well known cover songs per each CD released. This allows HR to market unknown up-and-coming artists in a comfortable format to be judged by fans for the talent they have, based on the music the listeners already know.
Contact
To learn more, please contact:
HousTone Records
PO Box 8305
Houston, TX 77288
Phone: 713-866-4006
E-mail: [email protected]
Website: www.HousToneRecords.com
###
| # | Title | Song | Duration | Artist |
| --- | --- | --- | --- | --- |
| 1 | Rhythmic Round | Your browser does not support the audio element. | 05:02 | Madman Justice |
| 2 | Ain't No Sunshine | Your browser does not support the audio element. | 04:00 | Madman Justice |
| 3 | Jib | Your browser does not support the audio element. | 05:39 | Madman Justice |
| 4 | What She Said | Your browser does not support the audio element. | 04:21 | Madman Justice |
| 5 | Trees | Your browser does not support the audio element. | 04:28 | Madman Justice |
| 6 | Wipping Post | Your browser does not support the audio element. | 04:46 | Madman Justice |
| 7 | We're Through | Your browser does not support the audio element. | 02:23 | Madman Justice |
| 8 | Texas | Your browser does not support the audio element. | 05:36 | Madman Justice |
| 9 | Crystal White Snow | Your browser does not support the audio element. | 05:23 | Madman Justice |
| 10 | Silent Rage | Your browser does not support the audio element. | 05:23 | Madman Justice |