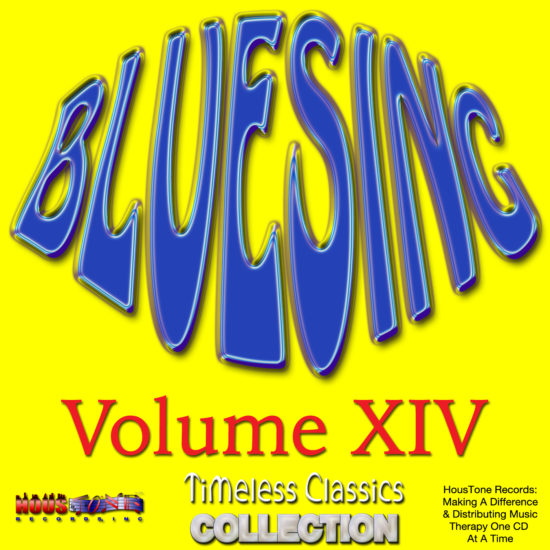 Timeless Classics Volume XIV Bluesing New CD Playlist Release, Announcement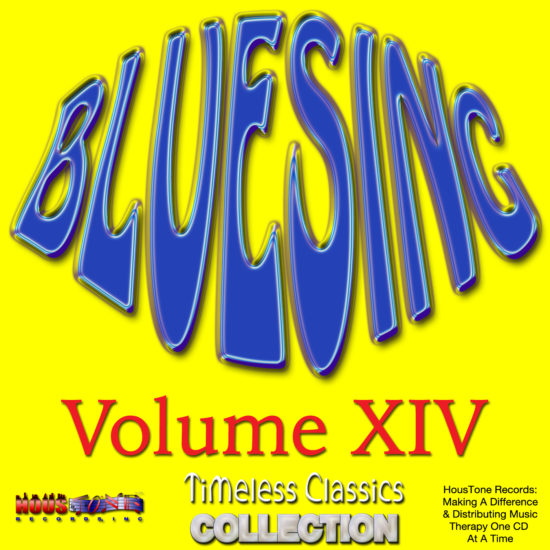 Timeless Classics Volume XIV Bluesing New CD Playlist Release, Announcement
By: Victor Torres, Promotions
March 1, 2019
Houston, TX – This new volume of music therapy from The Timeless Classics Music Collection is about understanding and enjoying the blues. Blues music typically has lyrics that deal with adversity but not just self-pity. It is also about joy and happiness and dancing. The blues is also about overcoming hard luck, saying what you feel, ridding yourself of frustration, letting your hair down, and simply having fun. Country artists like George Jones, George Strake, and many others, have been singing the blues for years, they just call it country.
Timeless Classics Volume XIV Bluesing, is unique in that it features music performances from a variety of genres including rock, jazz, sous, folk, R&B and country. With 86 sections, Bluesing has well known artists and some that should be well known. It is available on most music download portals, including HousToneRecords.com, and for streaming on Spotify. Bluesing will provide enjoyment and contentment for the spirit and mind.
A recent study from the Mayo Clinic has found that music may provide emotional and behavioral benefits for people with Alzheimer's disease and other types of dementia. HousTone Records' mission is about making a difference by promoting and distributing music therapy one CD playlist at a time!
When you think of the blues, you think about misfortune, betrayal and regret. You lose your job, you get the blues. Your mate falls out of love with you, you get the blues. Your dog dies, you get the blues. The blues grew up in the Mississippi Delta just upriver from New Orleans, the birthplace of jazz. Blues and jazz have always influenced each other and they still interact in countless ways today.
Unlike jazz, the blues didn't spread out significantly from the South to the Midwest until the 1930s and 1940s. Once the Delta blues made their way up the Mississippi to urban areas, the music evolved into electrified Chicago blues, other regional blues styles, and various jazz-blues hybrids. A decade or so later the blues gave birth to rhythm 'n blues and rock 'n roll.
No single person invented the blues, but many people claimed to have discovered the genre. For instance, minstrel show bandleader W.C. Handy insisted that the blues were revealed to him in 1903 by an itinerant street guitarist at a train station in Tutwiler, Mississippi, according to the article, A Brief History Of The Blues by Ed Kopp.
HR's Timeless Classics Music Collection focuses on re-introducing artists' earlier music along with recent select releases of cover songs that have sold millions; and stands to reason that the Timeless Classics Music Collection, and its songs from every genre spanning many decades, can be used as a tool to stimulate or move people with different types of dementia, to help them remember musical memories.
"If you are not already a fan of the blues, get a copy and listen to TC VOL. XIV Bluesing and experience why there are so many fans of the blues and why you will forever be a fan of the blues," Rebecca Jarvis, Contributor, Waiting Room USA Magazine.
About HousTone Records
One of the key elements in working with any artist at HousTone Records is the artist must agree to record/provide two well known cover songs per each CD released. This allows HR to market unknown up-and-coming artists in a comfortable format to be judged by fans for the talent they have, based on music the listeners already know.
Contact
To learn more, please contact:
HousTone Records
PO Box 8305
Houston, TX 77288
Phone: 713-866-4009, 281-605-9299
E-Mail: info@HousToneRecords.com
Website: www.HousToneRecords.com
Facebook: https://www.facebook.com/Houstone-Records-285802868106305/