Timeless Classics Volume Xii Rap Hip Hop Pioneers Plus
That's What Your Pussy's Made For [Explicit]

Blowfly

0:45

Self Destruction [Explicit]

KRS-One, MC Lyte, Heavy D, Public Enemy, Kool Moe Dee, Doug Fresh, Stetsasonic, Just-Ice

0:45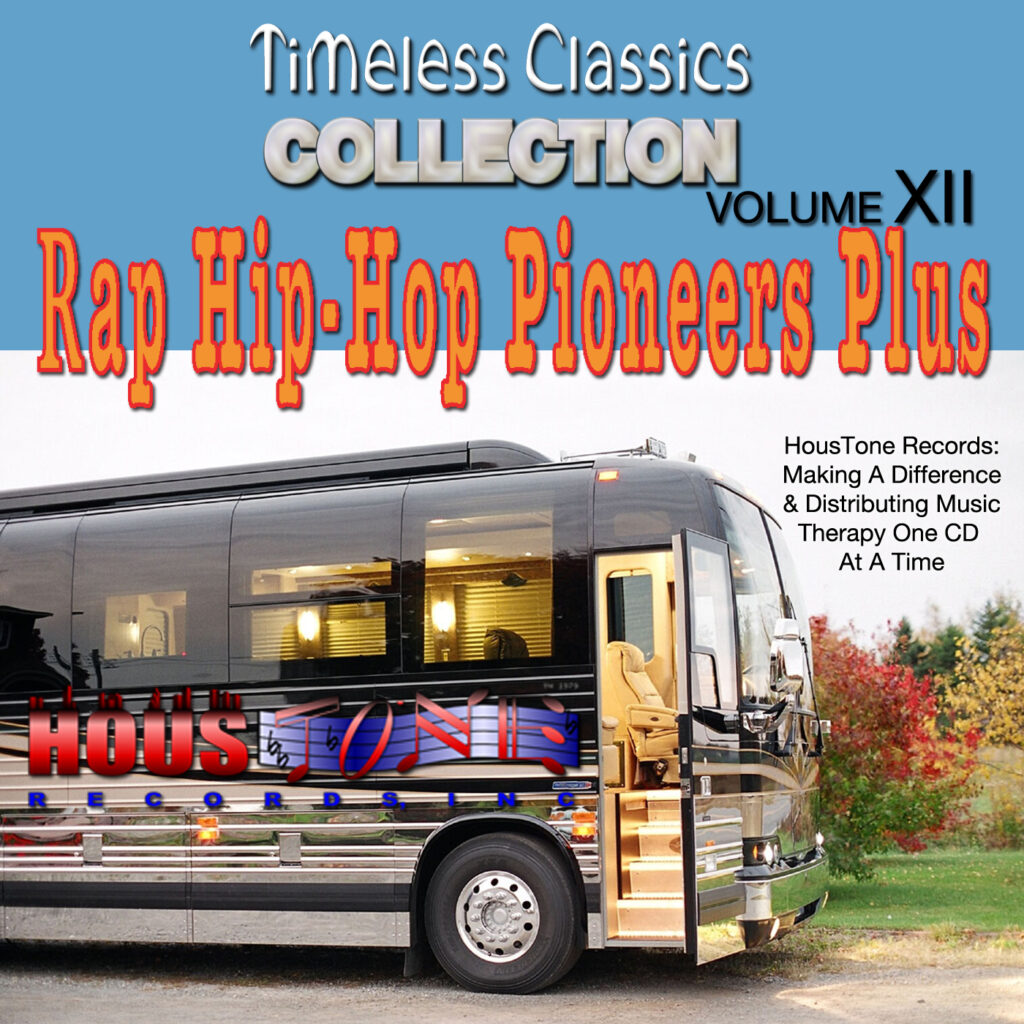 Timeless Classics Vol. XII Rap & Hip Hop Pioneers Plus Announcement
By: Joc Vann
December 10, 2017
Houston, TX – It has been reported that Rap & Hip Hop music has surpassed Rock music as the most listened to, viewed, streamed and purchased music around the world. With that in mind it's only natural that we here at HousTone Records announce the release of Time Classics Vol. XII Rap Hip Hop Pioneers Plus, a new CD Play-list from HR that focus on artist at the roots of Rap & Hip Hop Music and fans will find it great to use parties music.

About Timeless Classics Vol. XII Rap & Hip Hop Pioneers Plus
The Timeless Classics Vol. XII CD Play-list, focuses on artists rather than songs they are performing, released for your ears & head, December 10, 2017 from the HousTone Records collection that focuses on re-introducing the artist's earlier music or unknown great artist, to today's music fans. It explores Hip-Hop & Rap, and its true beginning which started long before the release of  "Rapper's Delight" in 1979 by The Sugarhill Gang, which brought Rap from the underground to the main stream Radio.
Hip-Hops maturation from Jazz, Rhythm & Blues to Rap, actually can be traced back to Jazz improvisations in the Roaring twenties and in the era of the beatnik's persona of a person that participated in social movement of the 1950s-1960s which stressed artistic self-expression usually young and artistic person that rejects the norms and mores of the more conservative conventional society

, and in the streets of LA & New York and house parties where Hip-Hop & Rap's roots was first introduce to the public and widely heard and enjoyed in urban gathering as early as the mid sixties.
Pioneers like the Last Poets, Watt's Prophets,  Kurtis Blow, the first rapper to appear on national television (Soul Train), DJ Kool Herc, DJ Disco Wiz, Grandmaster Flash, made the music what it is today. Clarence Henry Reid, alternate persona Blowfly, Rudy Ray Moore AKA Dolemite (who wrote sexually explicit versions of hit songs for fun but only performed them for his friends at parties or in the studio. In 1971, he along with a band of studio musicians recorded several albums of X rated dirty Rap songs under the name Blowfly, which I am sure many party goers in the seventies remember well, and help influence many up and coming Hip-Hop Rap artist.
Time Classics Vol. XII Rap & Hip Hop Pioneers Plus, has 30 artist. (Not all founding artists will be on this release, however, the next compilation will recognize more, with Rap & Hip Hop Pioneers Plus 2 CD Play-list to be released in 2018.) Some tracks are more explicit than others but if you are into Hip-Hop and Rap music you know what to expect from this CD Play List. (Doug E. Fresh, Antoinette, KRS-One, MC Lyte, Heavy D, Public Enemy, Kool Moe Dee, Stetsasonic, Just-Ice, DJ Grand Wizard Theodore, Fat Boys, Grandmaster Flash, Grandmaster, Melle Mel & The Furious Five, Apache Indian, Lisa Lisa And Cult Jam, Full Force, Notorious B.I.G., Heavy D & The Boyz, The Last Poets, Kurtis Blow, Outlast, B.U.D., Angie Martinez, Naughty By Nature, Shaggy, El General, The Watts Prophets, Salt-n-Pepa, The Sugarhill Gang, Blowfly, Public Enemy, LL Cool J, LL Cool J, Chingy, Lil' Bow Wow and more.
The Play-list features Rap & Hip Hop, songs from the East Coast, Dirty South, West Coast ATL., Jamaica, Panama, & more, performing various styles of Rap & Hip Hop, Dance Hall, Reggaeton music from all of these genres from different eras.
About HousTone Records
One of the key elements in working with any artist at HousTone Records is the artist must agree to record two well-known cover songs per CD. This allows HR to market for gotten an unknown up-and-coming artists in a comfortable format to be judged by fans for the talent they have, based on songs the listeners already know.

Contact
To learn more, please contact:
HousTone Records
PO Box 8305
Houston, TX 77288
Phone: 713-866-4009, 281-605-9299
E-Mail: info@HousToneRecords.com
Website: www.HousToneRecords.com
Follow HR on Facebook: https://www.facebook.com/Houstone-Records-285802868106305