Timeless Classics Volume X Album Extended Jams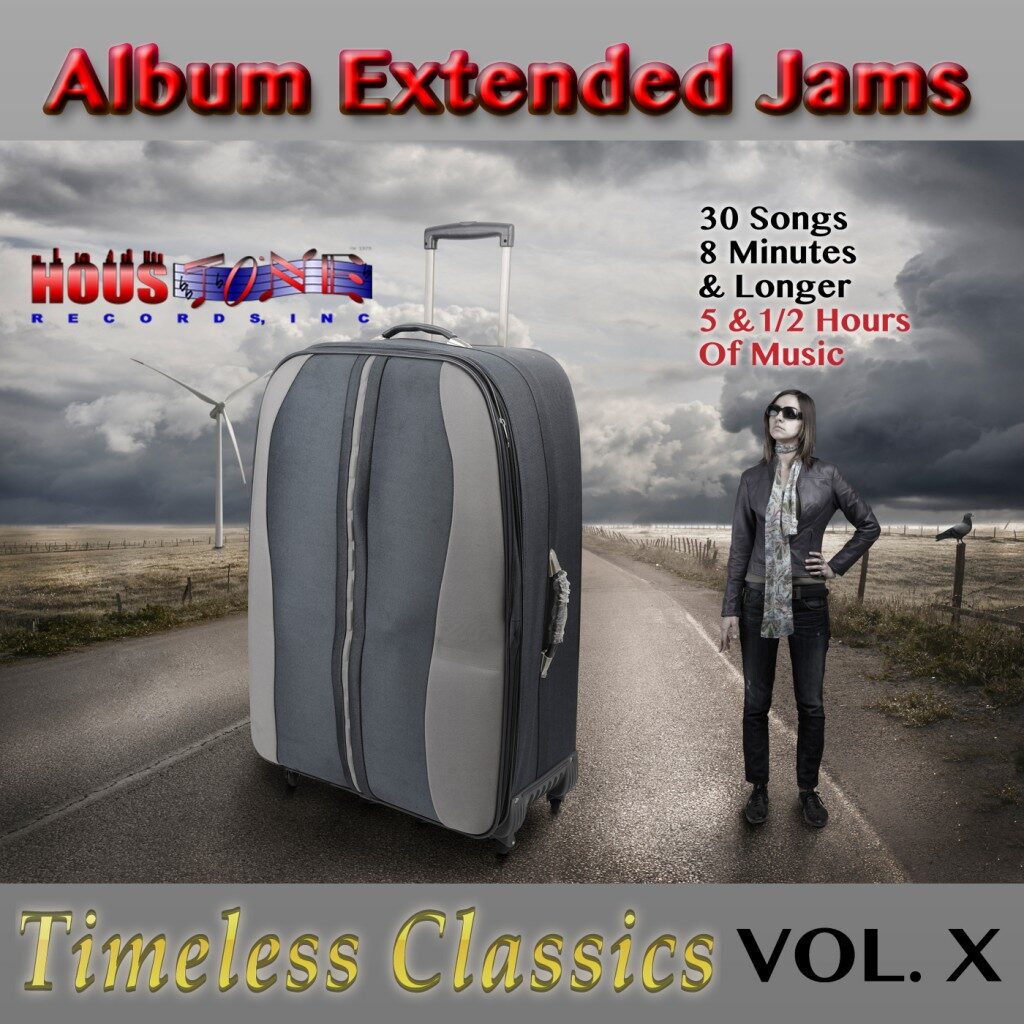 Timeless Classics Volume X – Album Extended Jams Release Announcement
 By: Mia Trujillo
February 28, 2019
 Houston, TX – Timeless Classics Volume X – Album Extended Jams from the Timeless Classics Collection includes over five hours of music from all genres, including rock, R&B, jazz, funk, classic rock, classical and folk. This is music perfect for traveling, jogging, or just for relaxation and enjoyment. It can be purchased on HoustoneRecords.com.
 Timeless Classics Volume X – Album Extended Jams includes perhaps the most rare and unique collection of music ever released on a single CD. The CD contains 30 songs, ranging from eight to 21 minutes long that are rarely, if ever, played on the radio. The music on the CD was recorded in the 1960s, 1970s, 1980s, 1990s and 2000s. The music o the CD was originally recorded only for albums since the songs are too long for regular radio airplay.
"It's a whole new approach for music lovers to find new music they would like but didn't know existed, or forgot about," says HousTone Records' General Manager, Sirron Kyles. He continued, "Today music lovers have a variety of options to find and enjoy music. This CD allows audiences to connect or reconnect with artists and music they may choose to add to their playlists just by searching for artists and songs on any of the volumes that comprise the Timeless Classics Collection."

About HousTone Records
One of the key elements in working with any artist at HousTone Records is the artist must agree to record/provide two well known cover songs per each CD released. This allows HR to market unknown up-and-coming artists in a comfortable format to be judged by fans for the talent they have, based on the music the listeners already know. From these selections, we choose songs that match the theme of the release and then expose this music to the fans that want it.
HousTone Records: Making a difference by Marketing, Recording and Distributing One CD at a Time!
Contact
To learn more, please contact:
PO Box 8305
Houston, TX 77288
Phone: 713-866-4006 and 281-605-9299
Email: info@HousToneRecords.com
www.HousToneRecords.com
Facebook: https://www.facebook.com/Houstone-Records-285802868106305/