Timeless Classics Volume VIII The Many Faces Of Jazz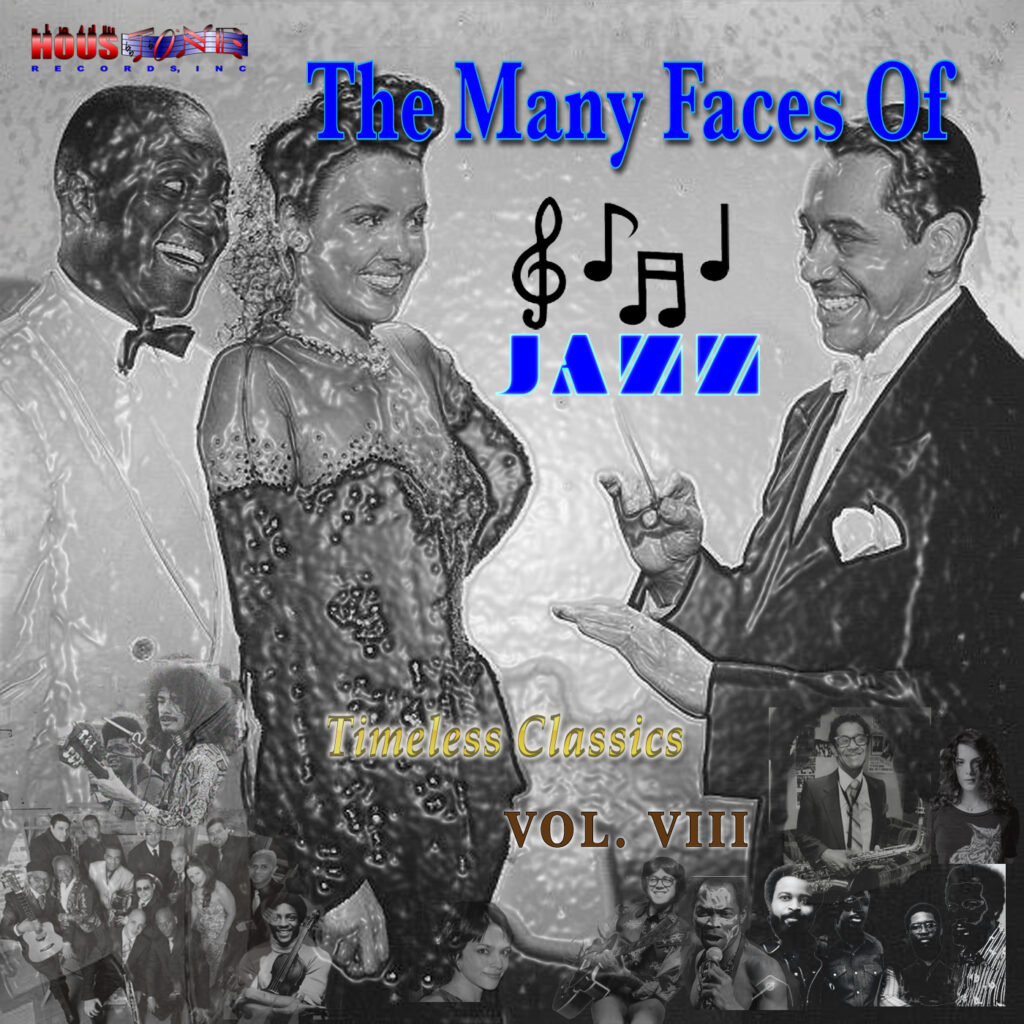 Timeless Classics Volume VIII – The Many Faces Of Jazz Release Announcement
By: Joc Vann
May 5, 2016
Houston, TX – New artists perform old favorites on Timeless Classics Volume VIII – The Many Faces of Jazz, the latest CD from HousTone Records set for May 12 release, Presale 5, 2016.
Timeless Classics Volume VIII – The Many Faces Of Jazz has 30 songs representing a wide range of jazz styles highlighting the popularity of today's jazz music. New artists perform old favorites and slip in a couple of originals, as well. Today the common classification of jazz is songs with 75/60% instrumental and 25/40% vocals.
The Timeless Classic Collection takes on the most distinctly American genre of music in May with the highly anticipated release of The Many Faces of Jazz. Like other releases in the series, this eighth collection from HousTone Records aims to connect listeners with up-and-coming artists they may not be aware of previously.
"It is a whole new approach for music lovers to find new music they would like but didn't know existed," said HousTone General Manager, Sirron Kyles. He continued, "Today music lovers have a variety of options to find and enjoy new music, but it is harder to explore new jazz options."
Jazz originated in New Orleans in the early 1900s and is characterized by a strong, prominent meter, improvisation, distinctive tones, performance techniques and dotted or syncopated rhythmic patterns. Purists will reject anything that doesn't fit this description.
But during the past century, jazz has grown beyond its bayou origins. Many artists who have roots in jazz, usually through their school band, have gone on to become top rock, pop, and R&B stars whose jazz influences can be heard in the music they record. It works the other way, too – every style of music can be interpreted and performed as jazz.
Popular radio programs in the 1980s like Quiet Storm, Smooth Jazz, All That Jazz and others helped spread the appeal and re-branded jazz to reach a broader audience changing how jazz is perceived today. This undertaking continues with the release of Timeless Classic Volume XIII – The Many Faces of Jazz.
The CD has smooth jazz, down tempo jazz, rock jazz, vintage, Latin jazz, Afro-Cuban jazz, big band, jazz fusion, world beat jazz, classical jazz, ragtime, acid jazz, avant-garde, contemporary, Dixieland, gospel jazz and jazz rap. Timeless Classic Volume XIII – The Many Faces of Jazz has something for all jazz music lovers to enjoy.
The collection will be released on May 12, but pre-orders begin on May 5. Ordering information can be found at www.houstonerecords.com.

About HousTone Records
One of the key elements in working with any artist at HousTone Records is the artist must agree to record/provide two well known cover songs per each CD released. This allows HR to market unknown up-and-coming artists in a comfortable format to be judged by fans for the talent they have, based on the music the listeners already know. From these selections, we choose songs that match the theme of the release and then expose this music to the fans that want it.
HousTone Records: Making a difference by Marketing, Recording and Distributing One CD at a Time!
Contact
To learn more, please contact:
PO Box 8305
Houston, TX 77288
Phone: 713-866-4006 and 281-605-9299
Email: info@HousToneRecords.com
www.HousToneRecords.com
Facebook: https://www.facebook.com/Houstone-Records-285802868106305/